Created with Canva and PicMonkey
It's hard to believe it, but the first official day of Fall is today! I live in the Southeastern US and it still feels a lot like Summer . So what are your plans for Fall? You could go to the Champion's Gala for the National Inclusion Project or cook some healthy fall recipes from Gigi Eats Celebrities, get a new fall wardrobe, or listen to a fall music playlist . Those are 4 of many options that you could do to celebrate Autumn. Fairs, carnivals, Halloween, hayrides, farmers' markets, and apple orchards are very popular this time of year.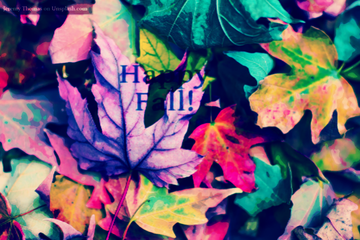 https://unsplash.com/photos/O6N9RV2rzX8
Hope this helps get you started with Fall. Please let me know what you think of the post, whether good or bad in the comments section below.